Powered by Super-Glide
"The best synthetic ice skating surface ever produced".
Please do not confuse our ice rinks with any others. There is no comparison.
Book Early for 2020
We are now taking bookings for 2020/21, please contact us for availability
Super-glide Ice Rink Hire
Ice Skating and Ice hockey are both experiencing a resurgence in popularity across the United Kingdom. However, very few towns and cities have their own ice rinks so access to these superb activities has been limited to the lucky few. but now with the introduction of the brilliant Super-Glide skating surface it is possible to hire an ice rink that lets you enjoy a "skate-like-ice" experience without the expensive refrigeration required for real ice. Super-Glide is the REAL alternative.
Who we Are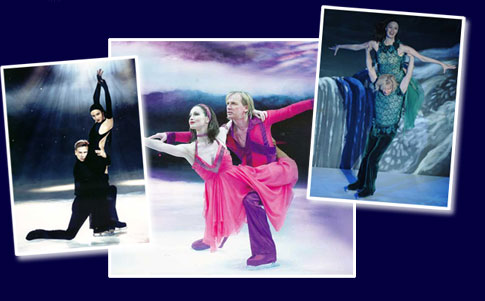 Wonder Ice rink is run and endorsed by Russian-born International Ice Dancers Natalia and Alexei who have starred in ice productions around the world from Hong Kong to the Caribbean, Europe to the Lebanon, and Eastern Europe to the UK winning over audiences and critics with their enthusiasm, dedication and absolute professionalism.
They have impressive credentials, a host of medals and trophies, tv appearances to their credit, bucket loads of personality and charm – and talents which go far beyond the ice arena.
As well as being accomplished ice dancers Natalia and Alexei appearing in 2007 Royal Variety Performance, they have both starred, separately, in the popular television series "Dancing on Ice". Natalia skated with goalkeeper David Seaman in 2006 and with newsreader Phil Gayle in 2007, whilist Alexei won the Spanish version "Desafio Bajo Cero" with Almudena Cid.